Careers at ICMH
We are a not-for-profit organization who has achieved the Accreditation Primer Award in 2017. Island Community Mental Health uses national standards to guide our organization to effectively examine and improve the quality and safety of our services, and achieve excellence in all areas (i.e. governance, service delivery, leadership, medication management, infection prevention and control) of the organization.
In accordance with the vision, purpose and values of Island Community Mental Health, our vision is to be a leader in the delivery of psycho-social rehabilitation services, helping individuals experiencing mental health challenges achieve personal recovery in an inclusive society. Our mission is to help individuals experiencing mental health challenges by promoting individual recovery through evidence-based programs, housing, community partnerships, client and family involvement.
We promote integration in the communities surrounding Victoria through partnerships with the individual, their family members and the community, to enhance and enrich the quality of life for people with a mental illness.
To further help serve our community, we are looking for compassionate and dedicated employees to join our team.
Current Employment Opportunities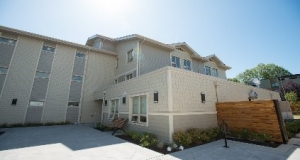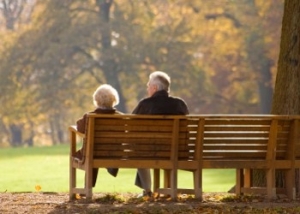 Island Community Mental Health is looking for a Part-Time, Regular Licensed Practical Nurse!
Job Responsibilities:
Assesses, plans, implements and evaluates nursing care to meet the needs of clients;
Administers medication to residents and provides medication reminders;
Providing clinical input in the development, implementation, assessment and evaluation of client care plans;
Safe administration and documentation of medication, including injections.
Employee Perks:
Comprehensive benefits package;
Employer municipal pension plan contributions;
Full-time, day shift rotation;
Engaging and interactive team environment.
If interested, please contact Amanda Jones via email at amanda.jones@icmha.ca or via phone at 250-389-1211 ext 235.
For other ICMH job opportunities, please visit www.indeed.com.
---
CONTRACT DESCRIPTION:  Research Specialist
6 months Short Term Contract* May be extended depending on funding availability
Employer is Island Community Mental Health Association, on behalf of the PSR Collaborative partners www.psrcollaborative.com
Start Date:  October 1,2021    End Date: MARCH 31, 2021 (26 WEEKS),
Average 25 hours/week @ 26 WKS = 650 HRS
Hourly Wage: $30-35/hour
The Psychosocial Rehabilitation Collaborative (PSRC) formed as an advisory body in 2014 in response to advocacy work undertaken by people with lived experience, their families and allies, Mental Health and Substance Use (MHSU) service providers and Island Health, that highlighted gaps and barriers for people with mental health challenges to access and engage in recovery-oriented mental health supports and services. Since that time, the overarching focus of the PSR Collaboration has been to improve collaboration, navigation, peer support, and utilization of recovery-oriented mental health services and resources across the Capital Region. Today, Collaborative Partners support 4 working groups with 4 specific projects underway including an academic research initiative, "Imagine After Hours "- a virtual café series directed by a group of Peer Advisors, a social gathering place pilot project, and a re-think of Greater Victoria area's Mental Health and Substance Use  navigation systems and practices.
The PSR Collaborative is looking for a dependable, detail-oriented Research Specialist, under the direction of the PSRC's Research and Evaluation Working Group, and supervised by the PSRC Coordinator, to undertake the planning and conducting of a research project.
The primary Research Project is to conduct a review and record of current service gateways or referral sources (navigators informal or formal) and referral patterns across Greater Victoria area's MHSU services and identification of where longest waitlists are, or gaps in services, that are resulting in people falling through the cracks. This research may start by gathering other existing evaluations/report (eg: Island Health, Ministry) and will build on the work already underway by the PSRC's MHSU Navigation Working Group.
This research will produce a systems analysis of the referral processes in Victoria, which is probably the most problematic experience that people face when trying to access services and support for themselves or their loved ones. Much information could be revealed, and true systems change, on a broader scale could be implemented from this work.
We want to learn about:
Referrals being made/not made by everyone from peer support, outreach workers to Family Physicians;
learn who the primary gateways or navigators are and what they need to be more successful. This research could also provide an opportunity for engagement with hard-to-reach professionals such as MDs and others and begin to build them in as allies for this work.
Identify waitlists and service demand patterns to better understand needs.
Identify challenges that service providers face on the receiving end of referrals and requests for service. What does holistic, person centered service look like?
The results of this research may be shared with stakeholders, in a learning lab, with the hope to design new system interventions for increased access, with current resources. This could include the role of a shared navigation system in the region and if or how it needs to be tailored to meet diverse user needs
Secondary Research may include a review of Peer Support and Social Gathering Places best practice examples, to learn more about how they are delivered, sustained and their outcomes.
The Researcher Specialist duties include aligning methodologies with research goals, using a range of tools to acquire information and interpret data, writing reports and presenting findings and schedules to management and other stakeholders, identifying trends and patterns, as well as protecting databases and confidential information.
The successful candidate should have a strong interest in the area of Mental Health and Substance Use.  You should understand and be able to apply research principles, concepts, practices, and methods. You should also possess strong analytical, and research skills, with excellent written and verbal communication skills. You should be resourceful and demonstrate excellent time management and patience, and able to meet tight deadlines. You should be able to deliver presentations and communicate effectively at all levels.
Researcher Responsibilities:
Developing objectives and designing research projects and proposals.
Developing a work plan that satisfies project requirements
Formulating and conducting research, performing data collection, and analyzing and evaluating test and research results.
Replicating, evaluating, and refining research strategies and approaches and recommending improvements, and testing, customizing, and implementing new methods and procedures.
Responding to research questions, troubleshooting problems, and monitoring ongoing project, and proposing and implementing changes.
Proposing techniques to improve research quality and productivity.
Contributing to and writing research findings for presentations, grants, and other documents.
Assisting with grant submissions.
Guiding, training, advising, supporting student staff.
Developing and following standard operating procedures and adhering to host agency policies and safety guidelines.
Research Specialist Requirements:
A Bachelor's Degree in Science or a related field.
Proven experience in a research field.
Knowledge of research principles, concepts, practices, and methods.
Computer literacy, proficiency in MS Office, and strong analytical, and research skills.
Practical experience in database management.
Strong problem-solving skills.
Attention to detail and exceptional written, verbal, and telephone communication skills.
For more information, please contact Rebecca George at psrcollaborative@gmail.com or cell 250 885 2302
Please send cover letter and CV to: Rebecca George, PSRC Coordinator, psrcollaborative@gmail.com by Monday September 20th, 2021, 4:00 pm.