ISLAND COMMUNITY MENTAL HEALTH
Operating since 1956, Island Community Mental Health is a non-profit organization that offers psychosocial rehabilitation services to people who live with a mental illness. Each year we provide services to more than 800 adults in the Capital Regional District who are recovering from mental health disorders.
LOCATION
125 Skinner Street.
Victoria, BC V9A 6X4
Phone: 250-389-1211
Fax: 250-389-1263
info@icmha.ca
JOB OPENINGS
For other ICMH job opportunities, please visit www.indeed.com
NOW ACCEPTING APPLICATIONS
Licensed Practical Nurse (Part-Time)
TO APPLY FOLLOW THE LINK BELOW:

ABOUT US
ICMH is a community centre of knowledge regarding information, referrals, system navigation, advocacy, and services (e.g., housing, employment, education, recreation).
In addition, ICMH participates in activities to:
Increase public awareness of mental health issues, Participate in broad scale advocacy efforts, 
Cooperate with other organizations to increase scope/effectiveness of service delivery,
Expand funding sources to provide additional services.
Our mission is to enhance and enrich the quality of life for people with mental health disorders.
We promote integration in the communities surrounding Victoria through partnerships with the individual, their family members and the community.
COME VISIT US (ENTRANCE OFF OF TYEE RD)
Executive Director Chris Forester
Director of Housing Paula Furtado
Director of Finance & IT Angela Treverton
Director of Human Resources & Administration Janice Nelson
Manager of Programs Paula Greene
Coordinator of Bridge Centre & Seniors' Support Network Athanasia Moulatsiotis
Director of Licensed Care and Operations Dinah Higley
Manager of Licensed Care Karen Shaw
Facilities Manager Grant Enns
President – Robert Clark
Bob is a retired health care executive who has spent over 30 years in health care here on Vancouver Island. Bob's personal interest in joining the Board stems from the help and support his daughter Chelsea received from Island Community Mental Health. He and Chelsea describe the services as critical in helping her to navigate educational options while coping with a severe anxiety disorder in her teen years. Bob is also a Board member of Aids Vancouver Island and is a volunteer at the Royal British Columbia Museum. Bob and his wife Linda live in View Royal. They have two daughters, Tessah who lives in Edmonton, and Chelsea who is doing well and living in Victoria.
Vice President – Tony Rushworth
Tony is currently Branch Operations Advisor for the BC Yukon branch of the Royal Canadian Legion. Before joining Legion Command, Tony was President of A.L. Rushworth Ltd. Group of Companies, operating Hotel's, Pubs, Shopping Centre, Construction, Commercial Real Estate and Retail Businesses.
Tony has served on the boards of the Neighbourhood Pub Owners Association, Credit Union, Southwestern BC Tourist Association, and as a Municipal Councillor.
Tony's involvement with I.C.M.H. and other Non-Profits has made him aware of the importance of NPO's in stretching limited funding dollars to serve communities better.
Eileen Goudy
Eileen is a retired health care professional who has worked in a variety of leadership roles on Vancouver Island. She has been a Surveyor with Accreditation Canada since 2007 and has had the opportunity to survey across Canada as well as internationally.
Eileen joined the ICMH board, as she wanted to give back to the community. She believed in the board's vision and goal of improving services to those in need. Eileen lives in Victoria, loves cats and travel and is fanatical about golf.
Sarah Gustin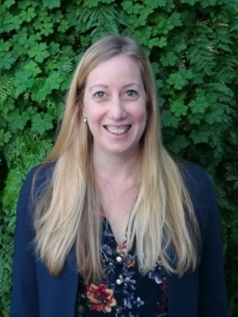 Sarah is an independent consultant, bringing 15 years of experience working in health authorities, government, research institutions and non-profits in BC, Ontario and Latin America. Her areas of expertise are strategic planning, project management, evaluation and knowledge translation to improve the conditions for health where people live, learn, work and play. Sarah brings a deep compassion for those facing mental health and addiction issues, informed by the experiences of family members and loved ones who live with mental illness. She also brings knowledge from her prior role as a mental health program manager at BC Children's Hospital. A new resident of Victoria since 2019, Sarah is excited by the opportunity to build community and work collaboratively with ICMH, its clients and partners.
ANNUAL REPORTS FINANCIAL STATEMENTS