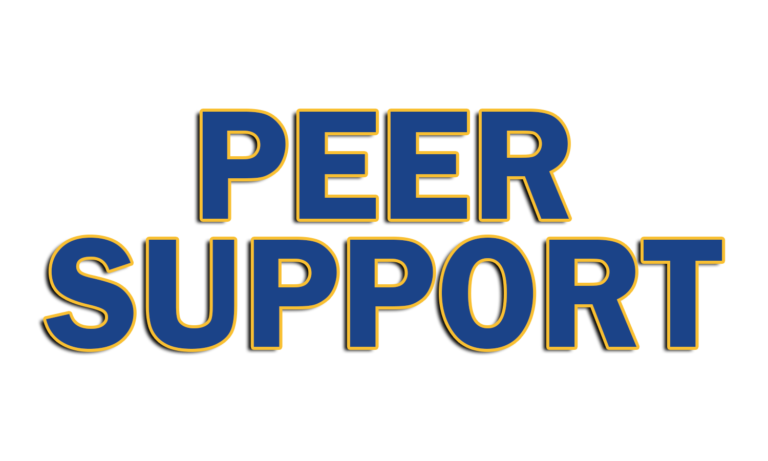 What is PEER Support?
Peer Support encompasses a range of activities and interactions between people who share similar lived experiences. 
This mutuality between a peer support worker and a person in or seeking recovery promotes connection and inspires hope. 
About are Peer Supported Groups: 
All of our peer lead groups at Island Community Mental Health provide a safe and supportive space featuring various activities for anyone 19+ who identifies as having lived experience with mental illness. 
Philosophy
The philosophy of peer support is that each individual has an innate desire to find a path towards recovery, improved health and wellbeing, and has within themselves the knowledge of what will work for them.
The peer support worker supports that person as they find that inner knowledge and reignite that hopeful desire.
For information on the guidelines for the practice and training of peer support please visit:
ICMHA-Peer-Spring-Schedule-1

ICMHA-Peer-Spring-Schedule-2

ICMHA-Peer-Spring-Schedule-3

Open Art Group:
The Peer Supported Open Art Group is an inclusive and creative environment where like-minded
people can create art and socialize in a safe space. All art supplies are provided. Any skill level is
welcome to attend this open art group supported by a trained artist and peer facilitators with lived
experience.

Cooking Group:
The Peer Supported Cooking Group is a place where peers can practice cooking skills as well as
enjoy a meal with each other promoting connection and togetherness. This weekly group also sends
a meal home with each participant. No special skills or experience needed, just a love of food.

Book Club:
Book club is a safe and non-judgemental space to practice sharing and interacting with others on
various topics that relate to the selected book. Participants should have the ability to read
approximately 60-75 pages a week. The practice of connecting in this group can build trust and
confidence in ourselves and others, as well as broaden our own interest and appreciation for
different points of views.

Sit and Chat:
Sit and chat is a peer supported group to help build connections and explore open conversations of
wellness, life, and everything in between.

Goal Setting:
Goal Setting is a supportive peer lead working group, designed to set and develop goals. Together,
the goal planning group set intentions and actively move toward their completion during this weekly
online supportive get together.

BC Campus Peer Support Training Curriculum Study Group:
Are you interested in learning more about peer support? The peer supported study group meets
weekly to discuss the BC Campus Peer Support Training Curriculum – a free, first-of-its-kind,
provincially approved online curriculum developed by the Ministry of Mental Health and Addictions
(MMHA). We will cover all 16 modules, building our knowledge of peer support from week to week
through safe and supported discussions as well as providing open computer lab time so that you can
work on the curriculum at your own pace, in a supportive environment if desired. Each week is
considered 'Stand-alone' meaning you can attend as many or as few sessions as you like.
How to Get Involved
Referrals can be made by any collateral support such as a psychiatrist, case manager,
family/walk-in doctor, community support worker, psychologist, counsellor, healthcare provider, or by self-referral.  
Please reach out to Director of Programs to discuss some options that may be available.
Referral forms can be accessed here: PEERS Referral 2023
To learn more please contact:
Manager of Programs
Paula Greene
125 Skinner Street
Victoria, B.C. V9A 6X4
Tel: 250-389-1211 ext. 128
Cell: 250-884-2459
Email: paula.greene@icmha.ca