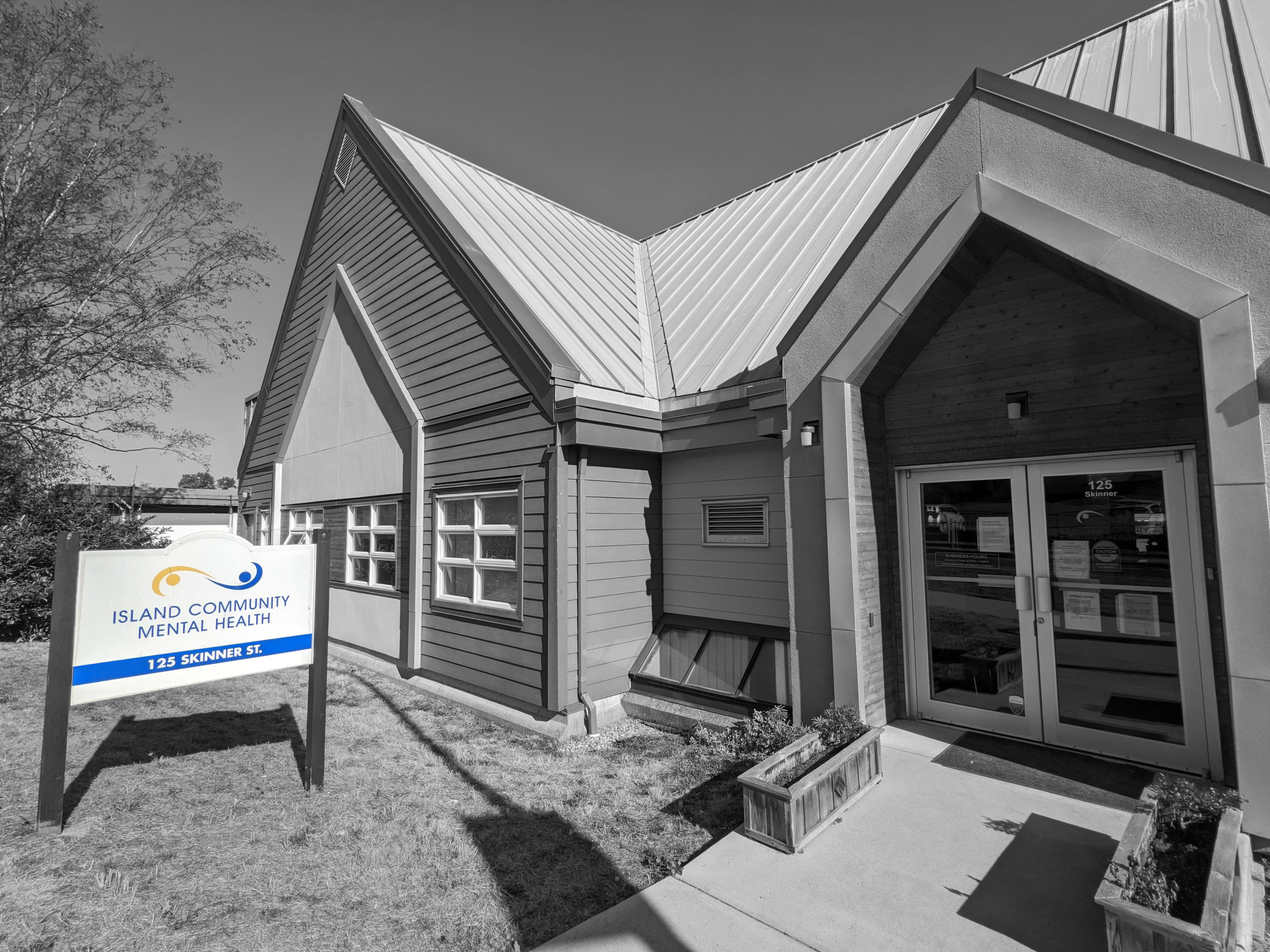 ICMH offers a variety of programs and opportunities for adults aged 19 and over who are experiencing any mental health challenges.
At Island Community Mental Health each person is treated as an individual, and we listen to your choices and encourage you to take risks.
Our services are designed to promote hope and recovery and offer people experiencing a mental illness the supports needed to achieve success in their life.
We can by promoting individual recovery through evidence-based programs, housing, community partnerships, client and family involvement.
Mental Health Disorders often have no visible manifestations and, therefore, may go unnoticed. Experiencing a mental illness may be isolating, sometimes feel frightening or embarrassing and may seem overwhelming. Whether you have a mental illness, or are someone with a loved one who has a mental illness, you need to know that experiencing a mental illness is not the end of the road and that recovery is possible. At Island Community Mental Health, we know that it is possible to have a mental illness and still lead a life that is fulfilling, with the capacity to work, enjoy recreational activities, volunteer, develop relationships and be an active member of your community.
The most frequent reason identified (by far) by Canadians in a survey of 1600 Canadians in four geographic regions, for why they would not seek professional help for a perceived mental disorder, was the stigma they associated with having a disorder, and someone's finding out they were in treatment. This despite the fact that depression, for example, is more treatable than most physical illnesses, but without treatment is very likely to be ongoingly disabling.
If you wonder about yourself, or someone you care about, you should ask your doctor for an assessment.
A complex interplay of genetic, biological, personality and environmental factors causes mental illnesses.
Almost one half (49%) of those who feel they have suffered from depression or anxiety have never gone to see a doctor about this problem. Stigma or discrimination attached to mental illnesses presents a serious barrier, not only to diagnosis and treatment but also to acceptance in the community.
Mental illnesses can be treated effectively.
What Are The Economic Costs?
The economic cost of mental illnesses in Canada for the health care system was estimated to be at least $7.9 billion in 1998 – $4.7 billion in care, and $3.2 billion in disability and early death.
An additional $6.3 billion was spent on uninsured mental health services and time off work for depression and distress that was not treated by the health care system.
Sources: The Report on Mental Illness in Canada, October 2002. EBIC 1998 (Health Canada 2002), Stephens et al., 2001
How Common Are Mental Health Disorders?
Schizophrenia affects 1% of the Canadian population.
Anxiety disorders affect 5% of the household population, causing mild to severe impairment.
Suicide accounts for 24% of all deaths among 15-24 year olds and 16% among 25-44 year olds.
Suicide is one of the leading causes of death in both men and women from adolescence to middle age.
The mortality rate due to suicide among men is four times the rate among women.
20% of Canadians will personally experience a mental illness in their lifetime.
Mental illness affects people of all ages, educational and income levels, and cultures.
Approximately 8% of adults will experience major depression at some time in their lives.
About 1% of Canadians will experience bipolar disorder (or "manic depression").
Cited from: Canadian Mental Health Association
What Are Mental Health Disorders ?
Mental Health Disorders are characterized by alterations in thinking, mood or behaviour associated with significant distress and impaired functioning.
There are several categories of mental health disorders, including:
Start your journey by contacting one of our helpful staff members and find out about one of the great programs we offer.
"I feel like we are a family here."
"I love coming here…I wouldn't miss it for anything!"
Seniors' Support Network Client
"At Grow they don't know me by my diagnosis, but for who I am."
"The housing and maintenance staff at ICMH are caring and supportive."
C.P. Supported Housing Client
"Since coming to NetWorks, my self esteem and self confidence have grown. I would refer anyone looking for work to NetWorks."
NetWorks Employment Solutions Client
Recreation, Employment, Education, Housing
Our goal is to help individuals experiencing mental health challenges by promoting individual recovery through evidence-based programs, housing, community partnerships, client and family involvement. Island Community Mental Health is here to help.