Executive Committee
Pat, currently a director in the BC Public Service, has served in a variety of senior management roles throughout her career. Before joining the BC government, Pat spent 16 years managing international development projects at the University of Victoria.
It was through her international work that Pat developed a passion for supporting community-based organizations that truly make a difference in the lives of others. While her family has not personally been touched by mental illness, she has a keen understanding of the important role that Island Community Mental Health plays in supporting recovery.
Pat, who lives in Saanich, spends her downtime working on her old house, puttering in her garden and tending to the needs of her resident "princess", a rough collie named Sadie.
---
Bob is a retired health care executive who has spent over 30 years in health care here on Vancouver Island.Bob's personal interest in joining the Board stems from the help and support his daughter Chelsea received from Island Community Mental Health. He and Chelsea describe the services as critical in helping her to navigate educational options while coping with a severe anxiety disorder in her teen years.Bob is also a Board member of Aids Vancouver Island and is a volunteer at the Royal British Columbia Museum. Bob and his wife Linda live in View Royal. They have two daughters, Tessah who lives in Edmonton, and Chelsea who is doing well and living in Victoria.
---
Tony is currently Branch Operations Advisor for the BC Yukon branch of the Royal Canadian Legion. Before joining Legion Command, Tony was President of A.L. Rushworth Ltd. Group of Companies, operating Hotel's, Pubs, Shopping Centre, Construction, Commercial Real Estate and Retail Businesses.
Tony has served on the boards of the Neighbourhood Pub Owners Association, Credit Union, Southwestern BC Tourist Association, and as a Municipal Councillor.
Tony's involvement with I.C.M.H. and other Non-Profits has made him aware of the importance of NPO's in stretching limited funding dollars to serve communities better.
---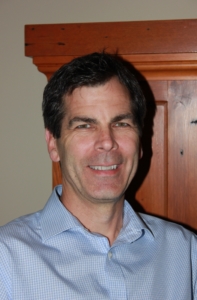 Gary is the Chief Financial Officer for the Ralmax Group of Companies based in Victoria, BC. He has been in finance in the private and public sectors for over 25 years and has been an accredited Certified Professional Accountant since 2004.
He is born and raised in Victoria but moved to Vancouver for university and work opportunities. With the plan to start a family he returned to Victoria in 1992 where he, his wife, daughter and son enjoy all the benefits this special community has to offer.
Gary joined the ICMH board in 2015 with the goal to work collaboratively with others who are committed to an inclusive community. He is inspired by ICMH's commitment to providing needed housing and programs for individuals and families coping with mental health and substance use issues and enjoys working with his colleagues on the board to ensure ICMH is an effective and sustainable organization.
---
Members at Large
Eileen is a retired health care professional who has worked in a variety of leadership roles on Vancouver Island. She has been a Surveyor with Accreditation Canada since 2007 and has had the opportunity to survey across Canada as well as internationally.

Eileen joined the ICMH board, as she wanted to give back to the community. She believed in the board's vision and goal of improving services to those in need. Eileen lives in Victoria, loves cats and travel and is fanatical about golf.
---
Tim is a general contractor who has been involved in residential and commercial construction for over 25 years.
Tim was interested in volunteering his support to the Board because of his past experience with an individual who suffered from a mental health disorder and his recognition of the many services and support options available through Island Community Mental Health. He had a strong desire to invest his time to help in some way.
Tim has been a member of the Board of the Victoria Residential Builders Association for five years, and is currently serving as Past President. Tim was born and raised in Victoria, but recently moved to the Cowichan Valley with his wife, Gayle.
---
Nima Rohani

Nima was born and raised in Victoria and has a strong network of family and friends in the community. He attended the University of Victoria where he received his undergraduate degree in anthropology before venturing to Australia to gain his law degree at James Cook University. Nima joined McConnan Bion O'Connor and Peterson in 2016 and began building his own solicitor practice. His primary legal interests are in real estate law and construction law, as he has had hands-on experience working with trades, engineers, and home owners. Outside of the office, Nima frequents the gym and plays several sports including basketball, golf, squash, and tennis. He is an avid sports fan and enjoys visiting America to attend NFL games. He has also traveled the world and hopes to visit every continent at some point in his life.
---
Sarah Gustin
Sarah is an independent consultant, bringing 15 years of experience working in health authorities, government, research institutions and non-profits in BC, Ontario and Latin America. Her areas of expertise are strategic planning, project management, evaluation and knowledge translation to improve the conditions for health where people live, learn, work and play. Sarah brings a deep compassion for those facing mental health and addiction issues, informed by the experiences of family members and loved ones who live with mental illness. She also brings knowledge from her prior role as a mental health program manager at BC Children's Hospital. A new resident of Victoria since 2019, Sarah is excited by the opportunity to build community and work collaboratively with ICMH, its clients and partners.