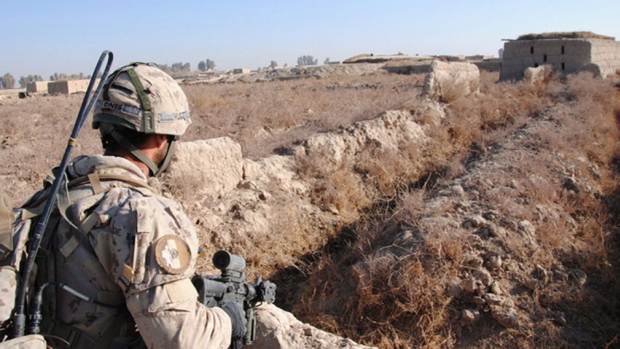 Suicide of Michael McNeil from CFB Petawawa latest during tough week for Canadian Forces
The Canadian Press
Posted: Nov 29, 2013 6:33 AM ET
Last Updated: Nov 29, 2013 10:51 AM ET
The Canadian military says it will investigate the suicides of three veterans from the war in Afghanistan in less than one week.
The latest to take his life is Warrant Officer Michael McNeil, whose body was found at CFB Petawawa on Wednesday.
Earlier this week, Master Corporal William Elliott died at his home near CFB Shilo in southwestern Manitoba and Master Bombardier Travis Halmrast died in a Lethbridge, Alta., hospital after a suicide attempt in a jail.
The military will undertake boards of inquiry into each death — routine procedures that look at the circumstances and systemic issues that may have led to a particular incident.
"Our thoughts and prayers are with the families, friends and colleagues of these departed individuals, and I wish all those associated with those individuals peace during this difficult time," defence minister, Rob Nicholson, said on Thursday.
Conservatives note treatment, counselling
Earlier in the day, Nicholson called the deaths "very troubling," but noted since 2011, the Conservative government has poured millions of extra dollars into the treatment and counselling of returning soldiers.
"I am disturbed by the loss of three of our soldiers," said Lt.-Gen. Marquis Hainse.
Click here
to continue reading.
https://icmha.ca/wp-content/uploads/2013/12/hi-canada-afghanistan.jpg
349
620
Island Community Mental Health
https://icmha.ca/wp-content/uploads/log-300x200.png
Island Community Mental Health
2013-12-05 23:33:00
2015-01-17 21:55:07
3 Canadian veterans from Afghan war found dead in a week