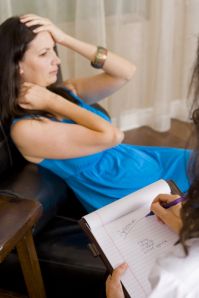 By

Traci Pedersen

Associate News Editor
Reviewed by John M. Grohol, Psy.D. on July 8, 2012
A recent study has found that cognitive behavioral therapy (CBT) and supportive therapy are equally effective in treating the symptoms of bipolar disorder.
Researchers, led by Thomas D. Meyer, PhD, at Eberhard Karls Universität in Tübingen, Germany, wanted to investigate the effectiveness of currently available treatments for the disorder.
Bipolar disorder is a mental illness in which the sufferer experiences extreme and abnormal mood swings, from manic highs to potentially dangerous low depression. Over five million people in the United States suffer from bipolar — about 1.6 percent of the population. It is the sixth leading cause of disability worldwide, and causes significant stress on families and relationships.
Earlier studies have proven that CBT is an effective treatment for the disorder, but these studies did not compare CBT to other types of treatments.
The randomized controlled trial included 76 patients with bipolar I or bipolar II. Patients were given either CBT or supportive therapy for 20 sessions over nine months. The participants were then followed for up to two years.
To read more, click here.
https://icmha.ca/wp-content/uploads/2012/07/002020200151.jpg
298
199
Island Community Mental Health
https://icmha.ca/wp-content/uploads/log-300x200.png
Island Community Mental Health
2012-07-09 17:47:00
2015-01-17 21:55:34
CBT, Supportive Therapy Equally Effective for Bipolar