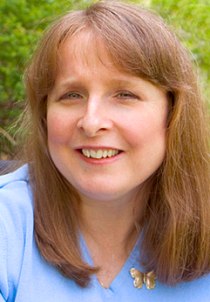 Could you imagine being discriminated against because you had a broken arm? Or a diagnosis of cancer? Or suffered from a concussion (like hundreds of pro sports players do every year) and were denied rights everyone else enjoys?
What if you suffered from clinical
depression
and have been, at past times in your life, severely depressed? Should the government be allowed to discriminate against you because of a mental health diagnosis?
The U.S. Department of Homeland Security's agency of Customs and Border Protection apparently thinks that maybe sometimes the answer should be "yes."
You'd think I was making this up. Sadly, I'm not.
The person who had this scary, Orwellian experience is Ellen Richardson as she dealt with an unnamed U.S. Customs and Border Protection agent who denied her entry to the U.S. after apparently discovering her 2012 hospitalization for depression. She was only passing through the U.S. to get to a planned Caribbean cruise she had booked (and tickets for).
Valerie Hauch, over at the Toronto Star has the story:
[The Border agent] cited the U.S. Immigration and Nationality Act, Section 212, which denies entry to people who have had a physical or mental disorder that may pose a "threat to the property, safety or welfare'' of themselves or others.
The agent gave her a signed document which stated that "system checks'' had found she "had a medical episode in June 2012'' and that because of the "mental illness episode'' she would need a medical evaluation before being accepted.
Click here to read on.
https://icmha.ca/wp-content/uploads/2013/12/depressed-enter-us-ellen-richardson.jpg
302
210
Island Community Mental Health
https://icmha.ca/wp-content/uploads/log-300x200.png
Island Community Mental Health
2013-12-05 23:36:00
2015-01-17 21:55:07
Depressed? You May Not Be Able to Enter the U.S.