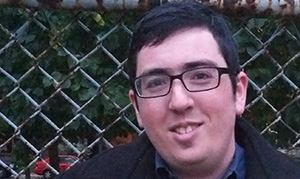 Colleges increasingly aware of the problem, but patient advocacy still important
By Janet Davison, CBC News
Posted: Oct 25, 2013 3:56 PM ET
Jason Novick has seen the darkness that mental health disorders can create.
The 27-year-old Toronto man has also seen how advocacy — by himself and by others — has been vital in helping him cope with bipolar disorder, general anxiety disorder, mania and depression, particular during the stressful transition from his teenage years to leaving home for post-secondary school.
Jason Novick says advocacy by yourself and others is important while coping with a mental health disorder. (Courtesy Jason Novick)
"Mental health awareness … is still an issue that's largely misunderstood," he said in a recent interview.
"There's a lot of [post-secondary] administrative workers and professors and program co-ordinators and what have you who won't know the first thing about such issues, so your best ally is probably going to be yourself a lot of the time."
Another ally can also be a caring friend or family member who steps up to help others understand the larger situation. Novick remembers going with his mother to "set the record straight" with a college professor.
They wanted to explain to the instructor that it was his mental health that was his problem, not any lack of interest in the course.
"It was my mental health that was causing me to be so withdrawn, that was causing me to be so unmotivated. I was passionate about the subject, but I was not passionate about life and living." To continue reading,
click here
.
https://icmha.ca/wp-content/uploads/2013/10/jason-novick.jpg
179
300
Island Community Mental Health
https://icmha.ca/wp-content/uploads/log-300x200.png
Island Community Mental Health
2013-10-30 16:35:00
2015-01-17 21:55:13
Mental health disorders spike in post-high school transitions