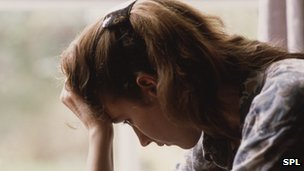 Prescribing self-help books on the NHS is an effective treatment for depression, a study suggests.
Patients offered books, plus sessions guiding them in how to use them, had lower levels of depression a year later than those offered usual GP care.
Such an approach may help the NHS tackle demand for therapy, they said.
More than 200 patients who had been diagnosed with depression by their GP took part in the study, half of whom were also on antidepressant drugs.
Some were provided with a self-help guide dealing with different aspects of depression, such as being assertive or overcoming sleep problems.
Patients also had three sessions with an adviser who helped them get the most out of the books and plan what changes to make.
After four months those who had been prescribed the self-help books had significantly lower levels of depression than those who received usual GP care.
Click here
to read more.
https://icmha.ca/wp-content/uploads/2013/01/65379202_m2450002-depression-spl.jpg
171
304
Island Community Mental Health
https://icmha.ca/wp-content/uploads/log-300x200.png
Island Community Mental Health
2013-01-22 17:31:00
2015-01-17 21:55:29
Self-help books 'treat depression'