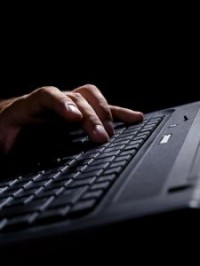 By RICK NAUERT PHD Senior News Editor
Reviewed by John M. Grohol, Psy.D. on July 30, 2013
Despite the obvious advantages, the central question of whether the online format is as effective as conventional face-to-face therapy has not been closely examined. But some preliminary studies have suggested the techniques are comparable.
Based on these earlier studies, University of Zurich researchers assumed that online therapy and face-to-face therapy were on a par.
Not only was their theory confirmed, the results for online therapy exceeded their expectations.
The patients were divided into two equal groups and randomly assigned to one of the therapeutic forms.
Patients treated online had to perform one predetermined written task per therapy unit – such as querying their own negative self-image. They were known to the therapist by name.
https://icmha.ca/wp-content/uploads/2013/08/hands-on-keyboard-SS-e1375231651522.jpg
266
200
Island Community Mental Health
https://icmha.ca/wp-content/uploads/log-300x200.png
Island Community Mental Health
2013-08-14 22:30:00
2015-01-17 21:55:18
Online Psychotherapy Stacks Up Well Against Face-to-Face