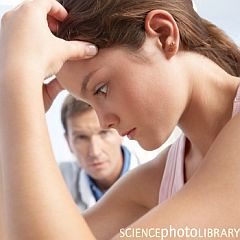 By Margarita Tartakovsky, M.S.
Therapy
can be tremendously effective.
But sometimes as clients, we can stand in our own way. In fact, we might unwittingly hinder the therapeutic process and spoil our progress.
Below, clinicians share eight actions that typically prevent clients from getting the most out of therapy — and what you can do.
1. A poor fit between clinician and client.
It's common — and recommended — to try out several clinicians before making your decision. According to
Ryan Howes
, Ph.D, a clinical psychologist and professor in Pasadena, California, "It's important to check a potential therapist's license and credentials, their areas of expertise, the logistical factors [such as] cost, distance [and] insurance, and then test drive a handful of therapists before selecting one." While it might feel uncomfortable telling a therapist you don't want to work with them, remember that the right fit is important for your progress. "If you don't feel safe opening up to this person, you're not likely to meet your goals," Howes said.
2. Not asking questions. Do you know what your diagnosis means? What your goals are in therapy? What you need to do in between sessions? Many clients don't ask their therapist questions, Howes said. "[Clients don't ask] because they feel intimidated, or believe it wouldn't be polite, or can't get a word in edgewise," he said. "Instead, they go home and ask their friends what the therapist meant when she said ______." Howes encouraged readers to ask questions any time you need clarification. To continue reading, click here.
https://icmha.ca/wp-content/uploads/2012/09/1.jpg
240
240
Island Community Mental Health
https://icmha.ca/wp-content/uploads/log-300x200.png
Island Community Mental Health
2012-09-20 22:40:00
2015-01-17 21:55:33
Therapists Spill: 8 Ways Clients Spoil Their Progress in Therapy (& How to Change That)