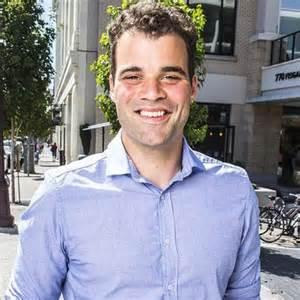 Jeremy Loveday will be teaching a class on speaking from your heart and your truth. Jeremy is a spoken word poet; that happens to be a Victoria city councellor. He shares techniques on ways to speak up even when it is difficult! Come join in this safe supportive environment; you will be guided through exercises that will give you a chance to try spoken word.
Elected in 2014, Jeremy is passionate about making Victoria more affordable, sustainable, and vibrant. He is drawn to local politics because of the concrete nature of the decisions that need to be made and a deep love for the City of Victoria. So far, he has found each day as a Councilor challenging and rewarding. He is driven by the belief that Victoria can be one of the greatest small cities in the world and that our residents have the ideas, drive, crea-tivity, and passion to make it happen.
Jeremy is perhaps most well known for using his award winning spoken word poetry to speak out about important issues. In 2014, he made headlines around the world when one of his videos advocating against gender violence went viral online. He is the Founder and Director of Victorious Voices Youth Arts Festival and was the champion of the City of Victoria's Youth Poet Laureate Program; the first of its kind in Canada.
Jeremy is action oriented and leads collaboratively. You can often find him riding his bicycle, working with youth, or meeting with residents in local coffee shops. Jeremy grew up in James Bay, currently resides in Fernwood.
This event will take place from 10:30am – 12:00 noon at 125 Skinner Street.
https://icmha.ca/wp-content/uploads/Jeremy-Loveday.png
300
300
Doug Hohenstein
https://icmha.ca/wp-content/uploads/log-300x200.png
Doug Hohenstein
2015-10-29 22:45:48
2015-10-29 22:50:31
Spoken Word with Jeremy Loveday - November 25